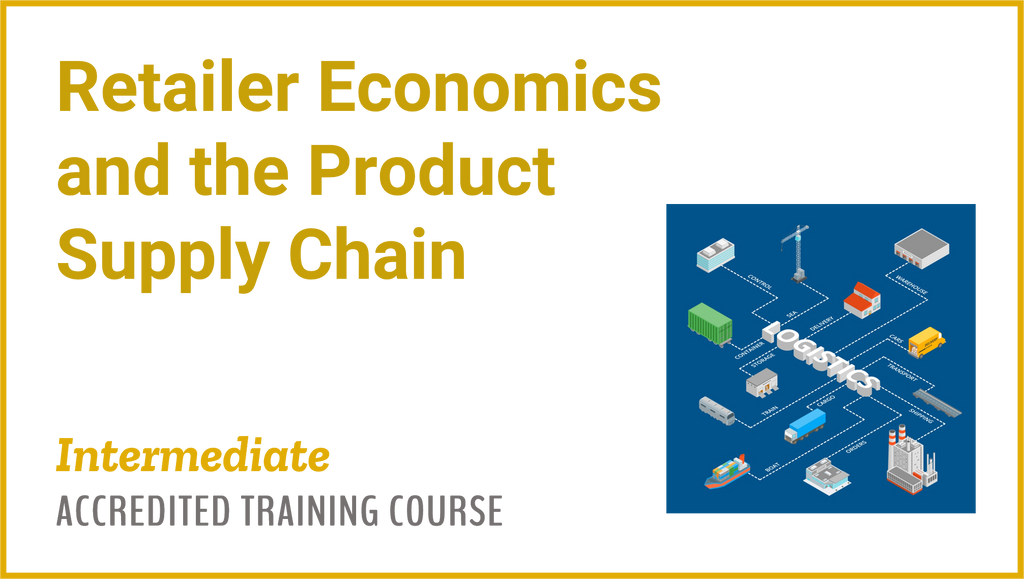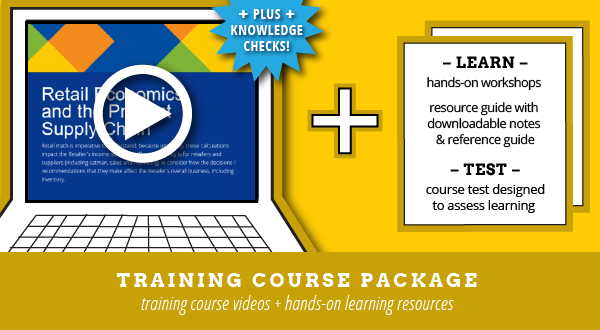 $79.00
$99.00
Retailer Economics and the Product Supply Chain
Course Overview
Participants learn and practice some of the more common retail math and inventory calculations in this course. Many retailers have sophisticated computer programs that perform many of the retail math calculations, but for both retailers and suppliers, it is important to understand how this "retail math" works. It is also important to understand how a retailer's financial statement works, what drivers the overall results, and some of the most common retail math calculations that tie into the results. Income statements, balance sheets, cost of goods sold, shrink, gross margin, gross margin %, markup and markdown, and breakeven point are included in the course. The second half of the course focuses on the product supply chain for the retailer, and covers inventory turnover, inventory days on hand and GMROI calculations.
Learning Objectives
Read a retailer's income statement and explain the areas of the income statement that a Category Manager can influence;
List the key measures that affect the retailer's income statement, and how they are calculated;
Describe the key economic drivers for retailer customers; and
Describe the product supply chain and how different components influence the retailer's income statement.
  Approximately 3 hours course time




Training Course Package, $99 USD
30-day Access via CMKG's Online Training and Resource Center. Desktop, Laptop and Mobile Device compatible. 
Hands-On Workshops
Downloadable Notes & Reference Guide
Knowledge Checks
Course Test
CMKG's Online Training and Resource Center includes many resources you can use in your day to day work: a Resource Library with whitepapers, articles, tips and tricks and more, as well as a dynamic Industry Glossary with >1300 terms, each with a definition, and formulas and links to other related descriptions.