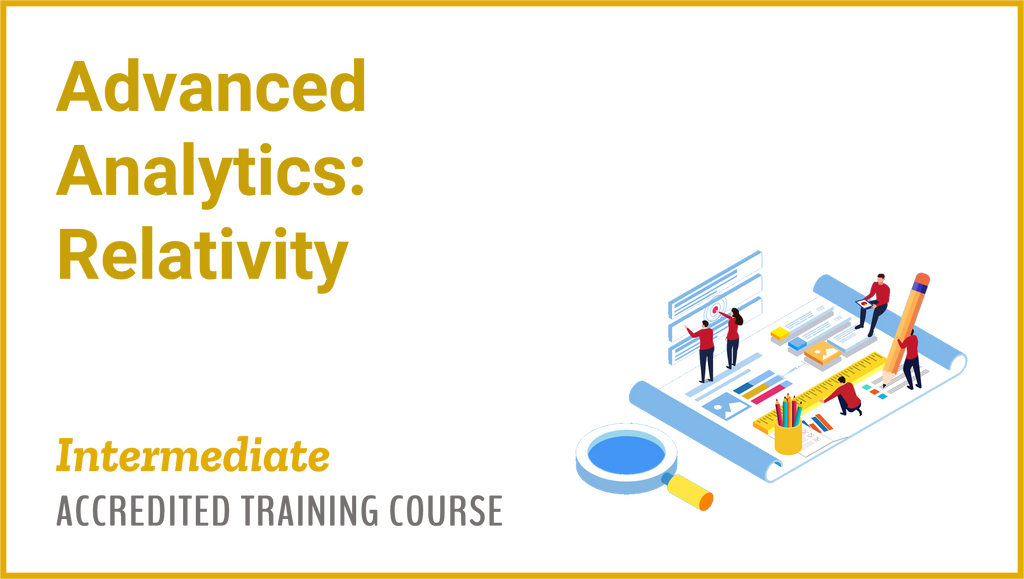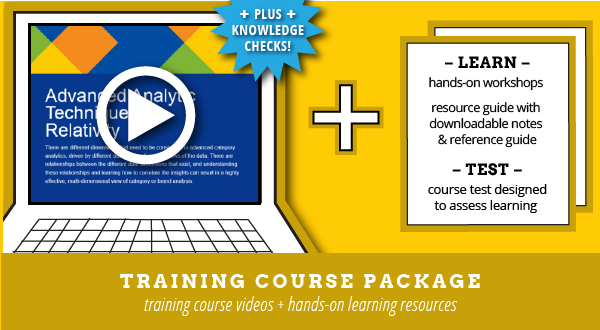 $79.00
$99.00
Advanced Analytics: Relativity
Participants learn to bring together their skill areas and competencies in pricing, promotion, and efficient assortment techniques. From this, a multi-faceted approach to a category health assessment is developed. Participants learn how to calculate volume thresholds for product assortment, pricing, and promotion, and from this, the core business drivers can be identified for both sources of volume as well as subsequent opportunity identification.
Take a category health assessment one level deeper through a relativity analysis;
Bring together the 4 P's in a multi-dimensional analysis; and
Determine core business drivers and their effectiveness.
  Approximately 2 hours course time




Training Course Package, $99 USD
30-day Access via CMKG's Online Training and Resource Center. Desktop, Laptop and Mobile Device compatible. 
Hands-On Workshops
Downloadable Notes & Reference Guide
Knowledge Checks
Course Test
CMKG's Online Training and Resource Center includes many resources you can use in your day to day work: a Resource Library
with whitepapers, articles, tips and tricks and more, as well as a dynamic Industry Glossary with >1300 terms, each with a definition, and formulas and links to other related descriptions.