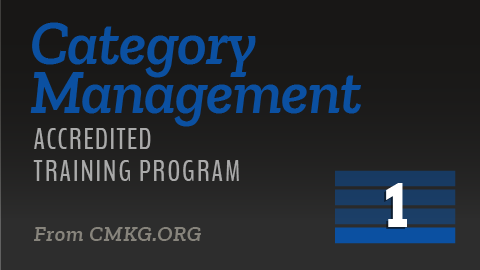 $699.00
$1,199.00
Category Management Program - Level 1 (Beginner-Accredited)
This set of foundational courses gives a solid grounding in the category management process, analytics and presentation skills. This program meets all learning requirements for the designation of Certified Professional Category Analyst designation for those who are interested in certification.  
Who should take this course? Retail, category management, sales and shopper teams looking for an intermediate understanding of Category Management and/or who is looking to achieve CPCA certification. 
Options: Available with or without the CPCA Exam Preparation Materials package.
On-Demand Courses Included  
Category Management Overview 
Retailer Strategy 
Category Definition & Segmentation 
Category Roles 
Category Strategies
Understanding and Using Data 
Category Tactics and Analytics 
Completing a Category Assessment 
Category Management on Limited Data 
Develop and Implement a Category Plan 
Building PowerPoint and Presentation Skills 
Building Excel Skills 
Program Details  
Approximately 30-35 hours course time
365-day Access via CMKG's Online Training and Resource Center
Prerequisite: none 
Options: Available in Spanish
* Does NOT include any fees associated with CMA registration, examination &/or certification.