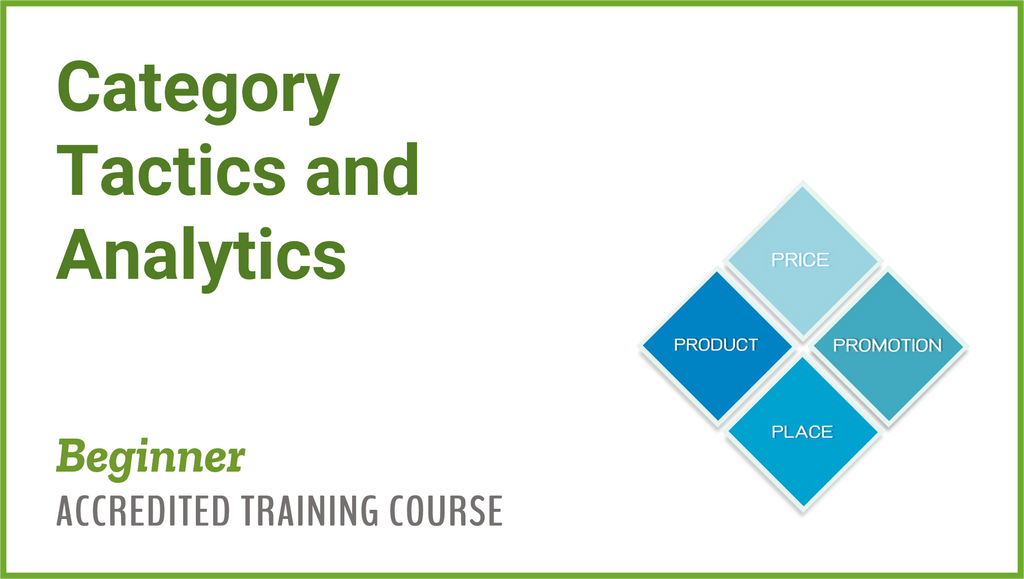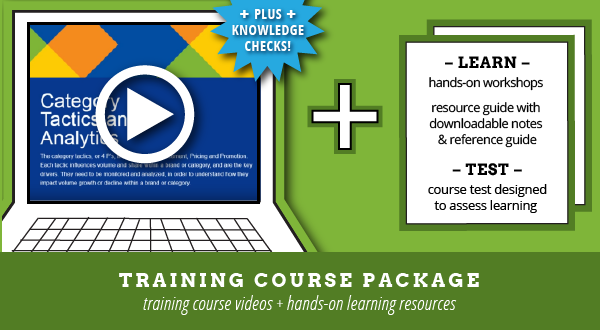 $79.00
$99.00
Category Tactics and Analytics
Course Overview
This course reviews each of the tactics, or "4 Ps" (product assortment, product placement, pricing and promotion). Each tactic's definition, measurement, and basic analytics are included. Specific calculations for "Share per Item", "Item Share", "Wtd Distribution", "Sales per Point of Distribution", "Shelf Share", "Feature Share", "Gross Margin", "Penny Profit", and "Avg. Unit Price vs. Avg.Tonnage Price" are included.
Learning Objectives
List the tactics and give some examples of retailer strategies;
Explain how the tactics can influence a consumer's purchase decisions;
Describe some key measures and basic analytics for each tactic;
Explain the importance of each tactic.
  Approximately 2.5 hours course time




Training Course Package, $99 USD
30-day Access via CMKG's Online Training and Resource Center. Desktop, Laptop and Mobile Device compatible. 
Hands-On Workshops
Downloadable Notes & Reference Guide
Knowledge Checks
Course Test
CMKG's Online Training and Resource Center includes many resources you can use in your day to day work: a Resource Library with whitepapers, articles, tips and tricks and more, as well as a dynamic Industry Glossary with >1300 terms, each with a definition, and formulas and links to other related descriptions.