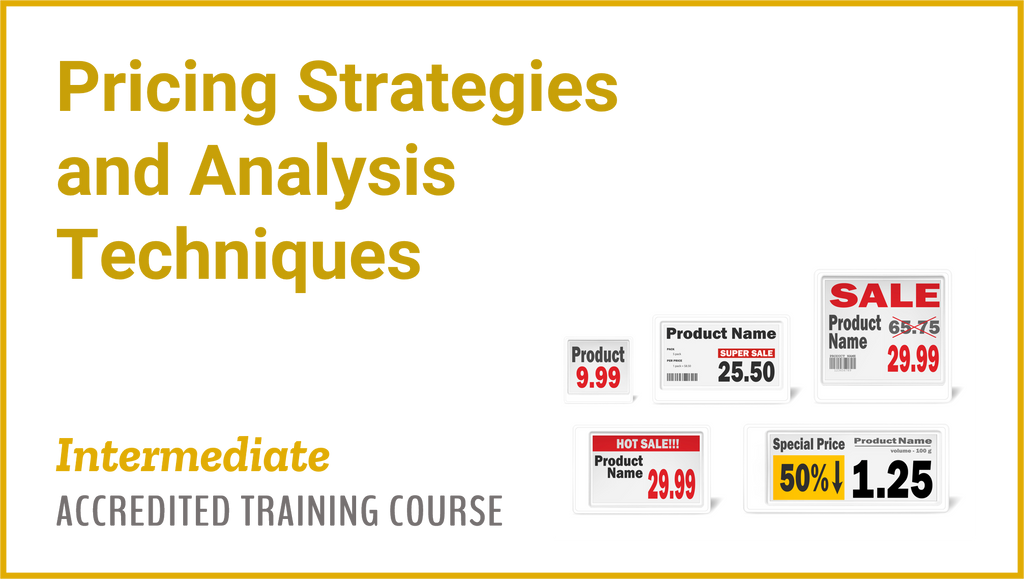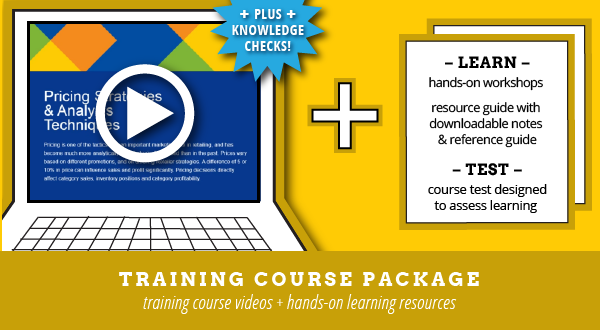 $79.00
$99.00
Pricing Strategies and Analysis Techniques
Course Overview
Participants review retailer strategies that relate to pricing, including price setting definitions and price rules for the retailer. It covers how prices are set, including promotional and new product pricing. The second half of the course captures a variety of advanced pricing analytic techniques, including breakeven point, correlation and price regression, activity-based costing and slope. Participants learn many different techniques used to assess retailer pricing.
Learning Objectives
Describe different aspects of a retailer's pricing strategy;
Explain why it is important to understand retailer's price setting definitions and price rules;
Calculate slope and activity-based costing in assessing price points;
Explain and complete a Correlation and Price Regression analysis;
Determine the most impactful price buckets for a given item for both regular and feature price; and
Assess current retailer pricing as compared to the overall marketplace.
  Approximately 2.5 hours course time




Training Course Package, $99 USD
30-day Access via CMKG's Online Training and Resource Center. Desktop, Laptop and Mobile Device compatible. 
Hands-On Workshops
Downloadable Notes & Reference Guide
Knowledge Checks
Course Test
CMKG's Online Training and Resource Center includes many resources you can use in your day to day work: a Resource Library with whitepapers, articles, tips and tricks and more, as well as a dynamic Industry Glossary with >1300 terms, each with a definition, and formulas and links to other related descriptions.