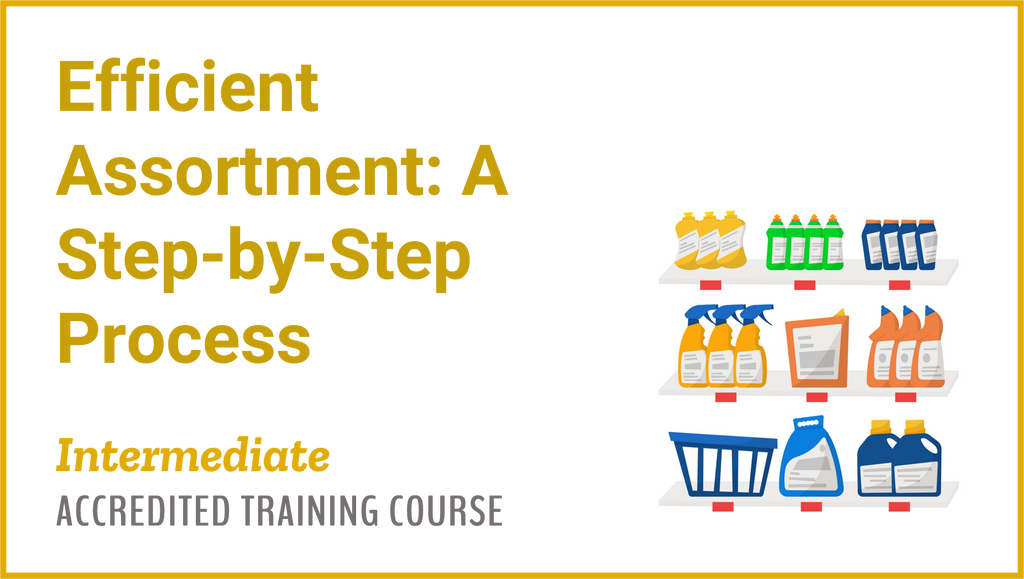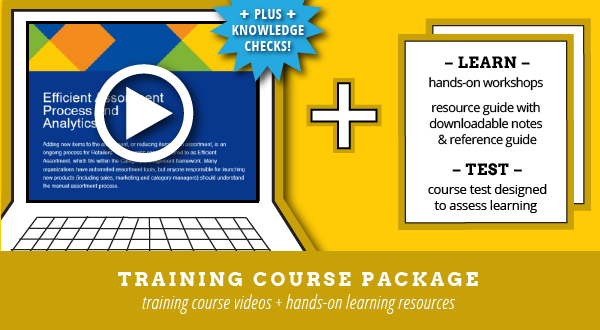 $79.00
$99.00
Efficient Assortment: A Step-by-Step Process
Course Overview
Efficient assortment is the analytical process that fits within product assortment, and within the category management framework. It is an enabler to the other steps within the category management plan. Participants learn about retailer assortment strategies, and the importance of understanding these strategies before moving into any type of assortment work, then learn the steps course time a manual assortment project, which will give them foundation from which they can either build their own assortment capabilities or better understand the assortment tools being used in their own organization. In this course, basic and intermediate techniques of assortment analytics are reviewed.
Learning Objectives
Explain the efficient assortment process;
Describe the different retailer strategies and other considerations that need to be understood prior to completing an assortment analysis;
Explain the difference between variety and duplication of items;
Describe how market coverage is calculated, and how this number can be used;
Create a Pareto chart, and explain the significance of this chart in product assortment;
Develop and manipulate an item rank report;
Explain the rationale for adding, deleting or keeping an item in distribution; and
Identify assortment opportunities.
  Approximately 2.5 hours course time




Training Course Package, $99 USD
30-day Access via CMKG's Online Training and Resource Center. Desktop, Laptop and Mobile Device compatible. 
Hands-On Workshops
Downloadable Notes & Reference Guide
Knowledge Checks
Course Test
CMKG's Online Training and Resource Center includes many resources you can use in your day to day work: a Resource Library with whitepapers, articles, tips and tricks and more, as well as a dynamic Industry Glossary with >1300 terms, each with a definition, and formulas and links to other related descriptions.