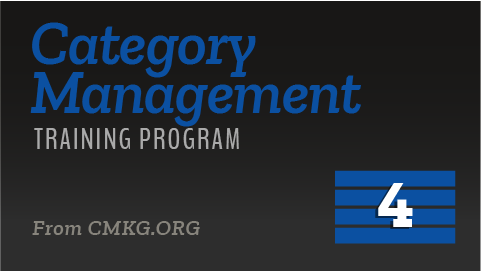 $399.00
$599.00
Category Management Program - Level 4 (Master's)
The Category Management Master's Series is a set of 12 virtual courses (recorded) with information about CatMan 2.0™ that will impact individuals' day-to-day and futures role using an updated, advanced category management process. Get yourself or your team ready with topic-based recorded virtual courses that help learners apply new & refreshed Catman 2.0 principles through examples, strategies and tips.
Who should take this program? Category management practitioners, analysts, sales, marketing and other roles who want to move to more advanced.
What will I learn?
How each topic is, or will be, affected by changes in the industry, Shopper, and CatMan 2.0.
How to incorporate the most relevant topics into participants existing category management framework.
How to apply new concepts in day-to-day work.
How to speak to one's manager, peers, and customers about the changing dynamics across different topics with clarity and understanding.
How to determine which topics are the biggest priorities and opportunities for learners and their role.
Courses Included  
CatMan 2.0™ Introduction: What's Changed?
The "What" Assessment: Category Insights Using Advanced Data Sources
The "Why" Assessment: Shopper Insights, The Missing Puzzle Piece
Developing Shopper-Focused Category Management Scorecards
Assortment: New Shopper-Focused Metrics and Advanced Technologies.
Space Management: Space Optimization and Advanced Technologies
Pricing: New Analytics, Issues, Challenges and Opportunities
Promotion: New Analytics and Implications for Retailers and Manufacturers
Shopper Marketing: Applying a New Tactic Into Category Management
Building an Organizational CatMan Structure and Strategy From the Inside Out
Developing Shopper-Based CatMan Foundations: Category Definition, Roles, and Strategies
Deployment, Supply Chain, and ROI: Important Considerations For Long-Term Success
Program Details
Approximately 15-20 hours course time
365-day Access to CMKG's Online Training and Resource Center
Prerequisite: none