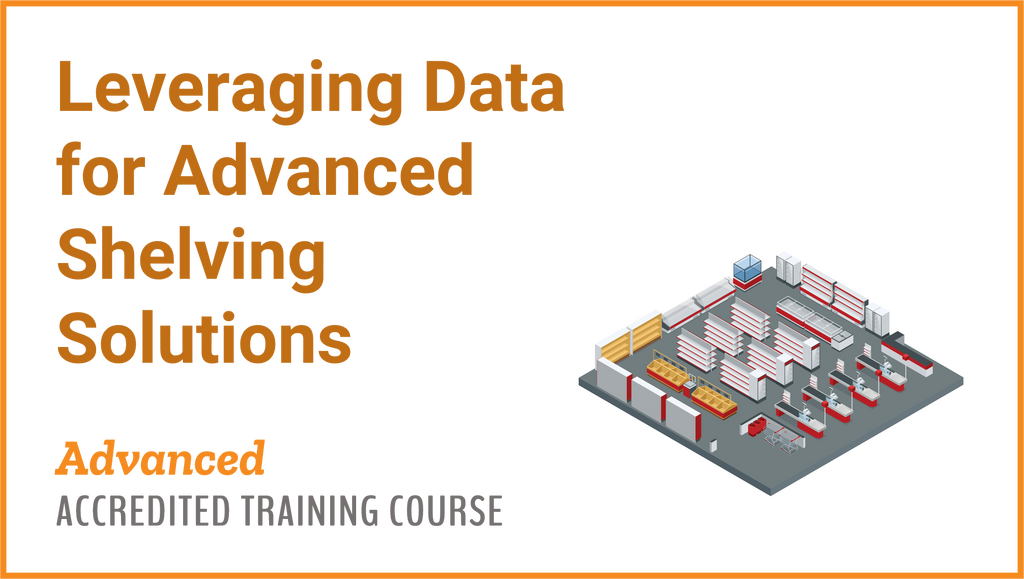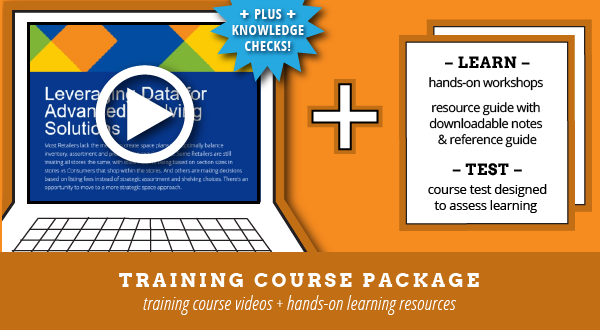 $79.00
$99.00
Leveraging Data for Advanced Shelving Solutions
Course Overview
This course gives participants best practices for designing practical shelving recommendations that simplify the shopping experience and optimize category sales and shelf productivity. There is no technical training in this course. Participants learn how to leverage space management automation and efficiencies and with an opportunity to assess a planogram in a workshop. The last part of the course focuses on cluster- and store-specific planograms, and some of the considerations on development of store-specific planograms.  
Learning Objectives  
Describe some of the best practice methodology and principles related to the shelf; 
Conceptually understand the requirements to create sophisticated planograms (ie. store level); 
Optimize inventory productivity; 
Read and act on detailed planogram reports; and 
Assess planogram layouts with the correct inputs. 
Approximately 2 hours course time




Training Course Package, $99 USD
30-day Access via CMKG's Online Training and Resource Center. Desktop, Laptop and Mobile Device compatible. 
Hands-On Workshops
Downloadable Notes & Reference Guide
Knowledge Checks
Course Test
CMKG's Online Training and Resource Center includes many resources you can use in your day to day work: a Resource Library with whitepapers, articles, tips and tricks and more, as well as a dynamic Industry Glossary with >1300 terms, each with a definition, and formulas and links to other related descriptions.