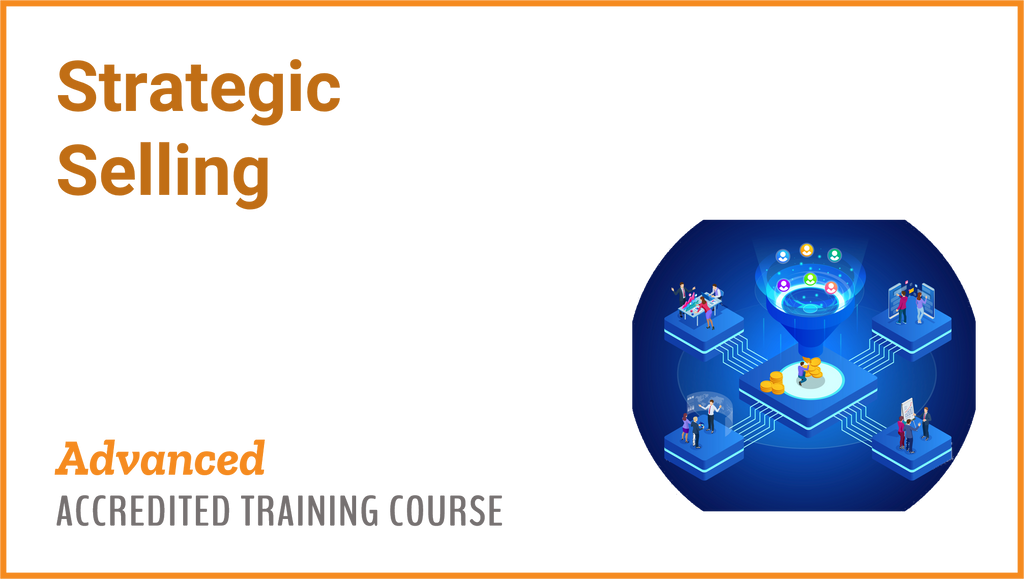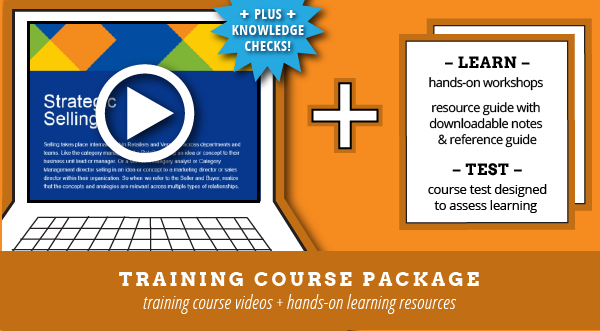 $79.00
$99.00
Strategic Selling
Course Overview  
Selling takes place internally within retailers and suppliers, across departments and teams, like the category manager at the retailer selling an idea or concept to their business unit lead or manager, or a supplier's category analyst or category management director selling in an idea or concept to a marketing director or sales director within their organization. We teach that when we refer to the Seller and Buyer, the concepts and analogies are relevant across multiple types of relationships.  
Learning Objectives  
Explain the importance and benefits of collaboration; 
Identify retailer's strategies and objectives; 
Determine synergy between retailer and internal strategies and objectives; 
Negotiate for mutually beneficial solutions; and 
Build a business plan to achieve agreed upon goals.
  Approximately 2 hours course time




Training Course Package, $99 USD
30-day Access via CMKG's Online Training and Resource Center. Desktop, Laptop and Mobile Device compatible. 
Hands-On Workshops
Downloadable Notes & Reference Guide
Knowledge Checks
Course Test
CMKG's Online Training and Resource Center includes many resources you can use in your day to day work: a Resource Library with whitepapers, articles, tips and tricks and more, as well as a dynamic Industry Glossary with >1300 terms, each with a definition, and formulas and links to other related descriptions.