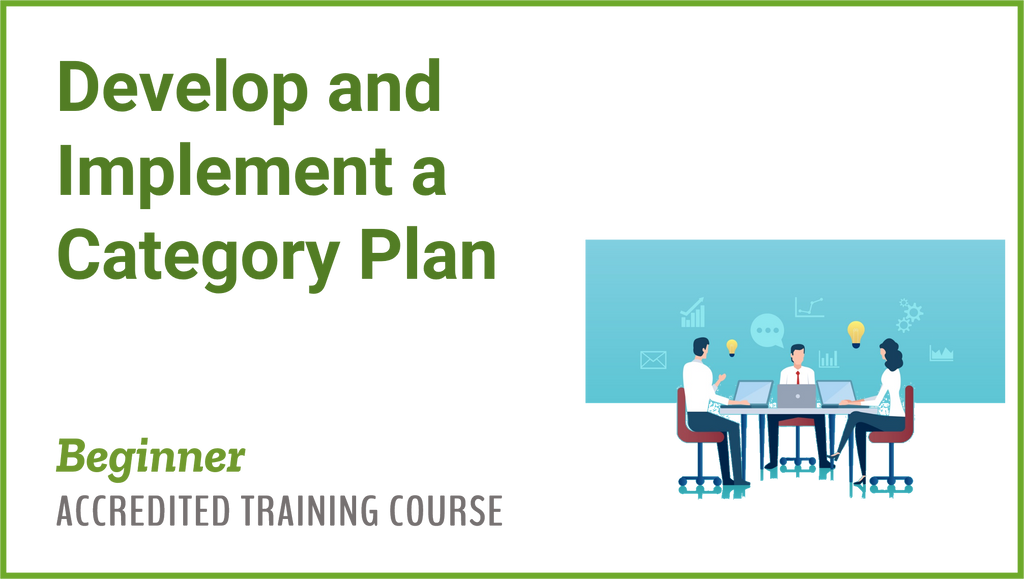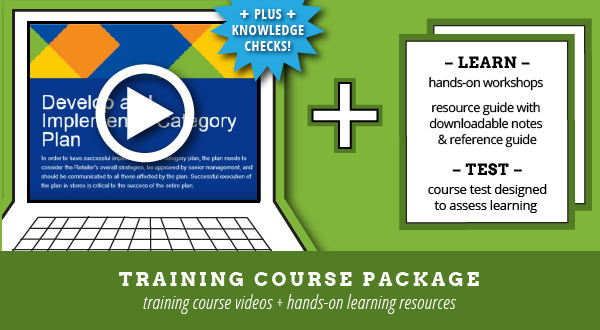 $79.00
$99.00
Develop and Implement a Category Plan
Course Overview
In this course, participants learn that although this is the last step of the category management process, it is also the most important. After all the category management work is done and the category plan is complete, successful execution of the plan in stores is critical to the success of the entire plan. This course gives examples of what is included in a category plan and explains the important considerations to ensure successful execution of the plan at store level.
Describe the key components of a category plan;
Create a category plan;
Explain what needs to be included in an effective implementation plan;
List the barriers that will inhibit implementation of the category plan; and
List the requirements to successfully implement a category plan.
  Approximately 2.5 hours course time ​





Training Course Package, $99 USD
30-day Access via CMKG's Online Training and Resource Center. Desktop, Laptop and Mobile Device compatible. 
Hands-On Workshops
Downloadable Notes & Reference Guide
Knowledge Checks
Course Test
CMKG's Online Training and Resource Center includes many resources you can use in your day to day work: a Resource Library with whitepapers, articles, tips and tricks and more, as well as a dynamic Industry Glossary with >1300 terms, each with a definition, and formulas and links to other related descriptions.