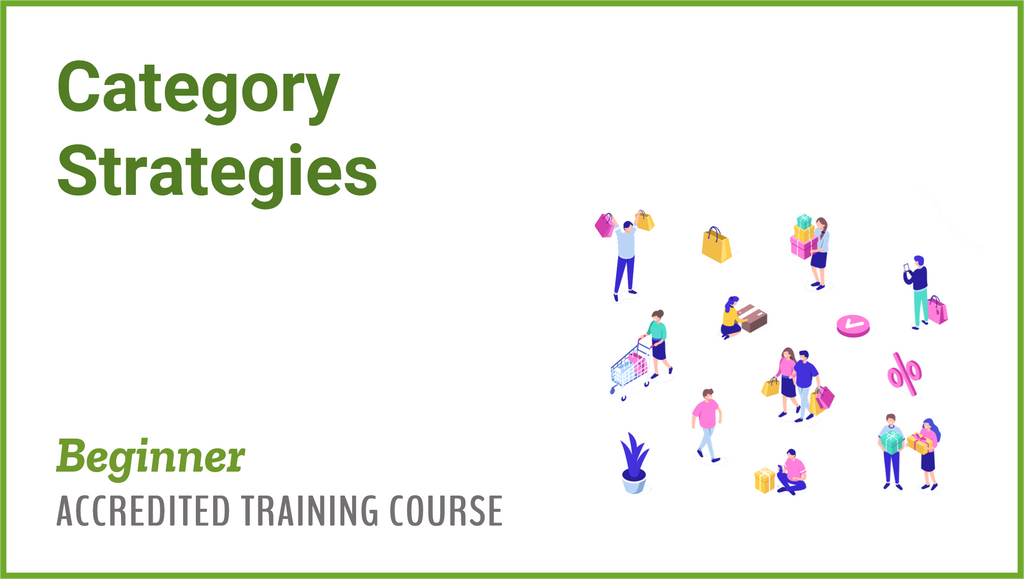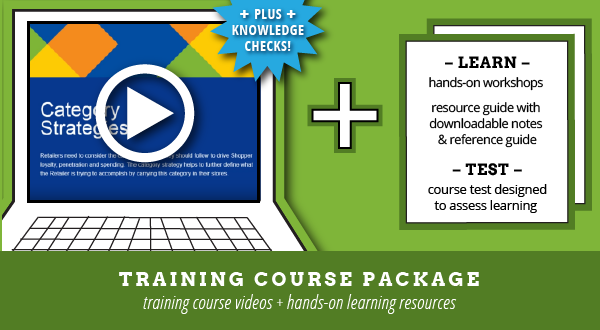 $79.00
$99.00
Category Strategies
Course Overview
Participants learn how retailers can take category roles one step further, by assigning strategies to each category. These strategies help the retailer to define the purpose of each category in the store, beyond the category role. The strategies consider how the consumer shops, the image of the retailer, and the competitive nature of the categories. Participants will understand how these category strategies dictate more detail surrounding the tactics that relate to each category.
Learning Objectives
Explain how category strategies fit into the category plan, and the importance of developing category strategies;
Describe which category strategies work most effectively with each category role; and
Give examples of category strategies and some of the tactics that they focus on.
  Approximately 2 hours course time 




Training Course Package, $99 USD
30-day Access via CMKG's Online Training and Resource Center. Desktop, Laptop and Mobile Device compatible. 
Hands-On Workshops
Downloadable Notes & Reference Guide
Knowledge Checks
Course Test
CMKG's Online Training and Resource Center includes many resources you can use in your day to day work: a Resource Library with whitepapers, articles, tips and tricks and more, as well as a dynamic Industry Glossary with >1300 terms, each with a definition, and formulas and links to other related descriptions.