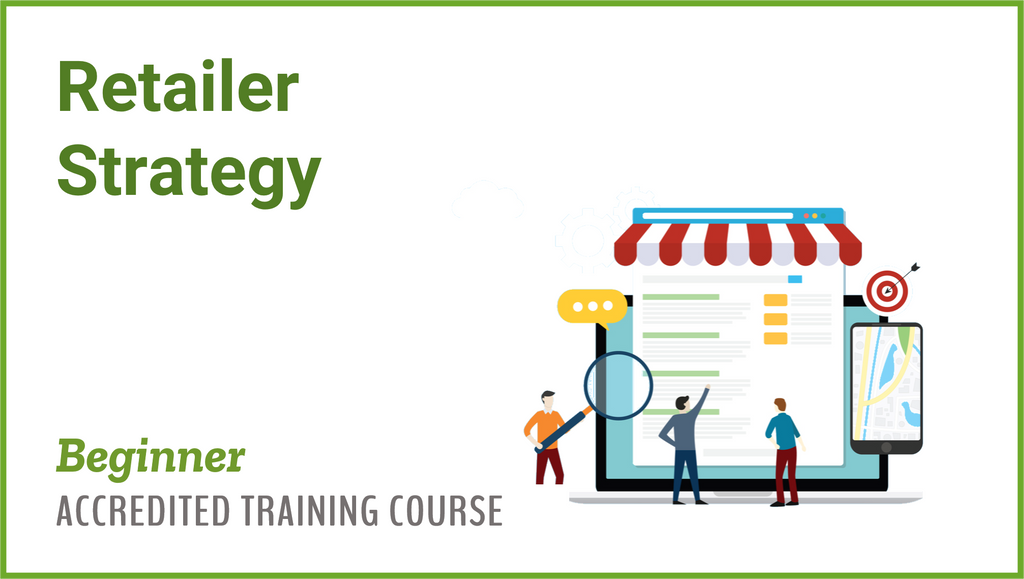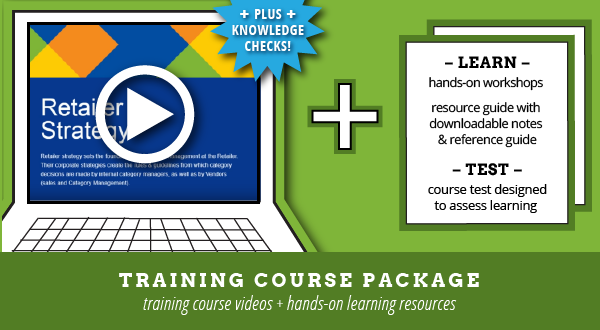 $79.00
$99.00
Retailer Strategy
Course Overview
Participants increase their understanding of what is included in a retailer's overall strategy, and the importance of being able to understand and articulate the strategy (from both a retailer's and supplier's perspective). Retailer strategy has a significant impact on category management, and needs to be defined across different buckets, including retail format, target consumer, competitive environment and private label or no name. Each of these areas will be reviewed in detail. A hands-on workshop allows participants to define the strategy for a specific retailer that they either work for, or that is their client.
Learning Objectives
Explain how retailer strategy affects category management;
List different examples of what may be included in a retailer strategy;
Identify the strategies of a specific retailer; and
State why it is important for retailers to communicate a clear and consistent strategy to consumers.
  Approximately 2 hours course time 




Training Course Package, $99
30-day Access via CMKG's Online Training and Resource Center. Desktop, Laptop and Mobile Device compatible. 
Hands-On Workshops
Downloadable Notes & Reference Guide
Knowledge Checks
Course Test
CMKG's Online Training and Resource Center includes many resources you can use in your day to day work: a Resource Library with whitepapers, articles, tips and tricks and more, as well as a dynamic Industry Glossary with >1300 terms, each with a definition, and formulas and links to other related descriptions.