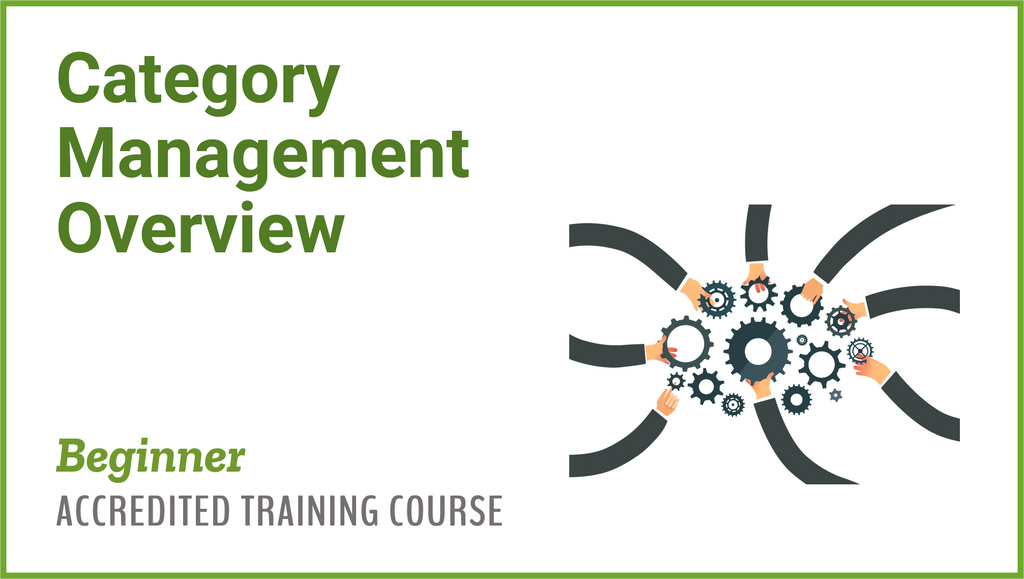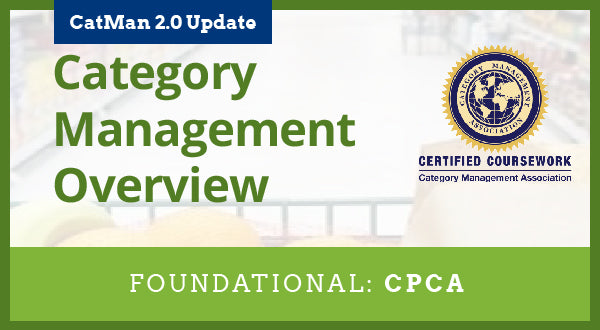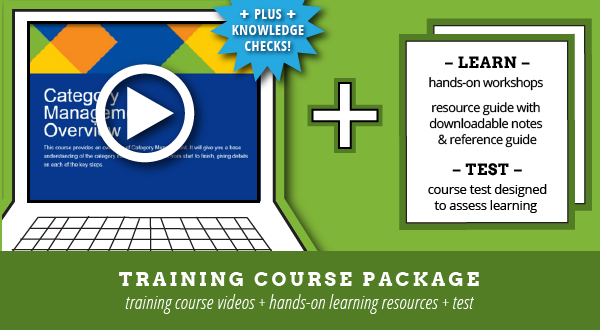 $79.00
$99.00
Category Management Overview
Course Overview
Category management is the retailer/supplier process of managing categories as strategic business units, producing enhanced business results by focusing on delivering consumer value. Category management provides strategic businesses approaches and analytics that benefit sales, marketing and category management professionals to understand. If participants are working in a category management environment, they need to understand the whole process, from a big picture perspective.
Learning Objectives
Define category management and explain its importance for both retailers & suppliers;
List the different perspectives to consider in category management;
State the key steps in the category management process;
Explain why retailer strategy is an important piece of category management for both retailers and suppliers to understand; and
List the key components of each step in the category management process.
  Approximately 1.5 hours course time 


Training Course Package, $99
30-day Access via CMKG's Online Training and Resource Center. Desktop, Laptop and Mobile Device compatible. 
Hands-On Workshops
Downloadable Notes & Reference Guide
Knowledge Checks
Course Test
CMKG's Online Training and Resource Center includes many resources you can use in your day to day work: a Resource Library with whitepapers, articles, tips and tricks and more, as well as a dynamic Industry Glossary with >1300 terms, each with a definition, and formulas and links to other related descriptions.