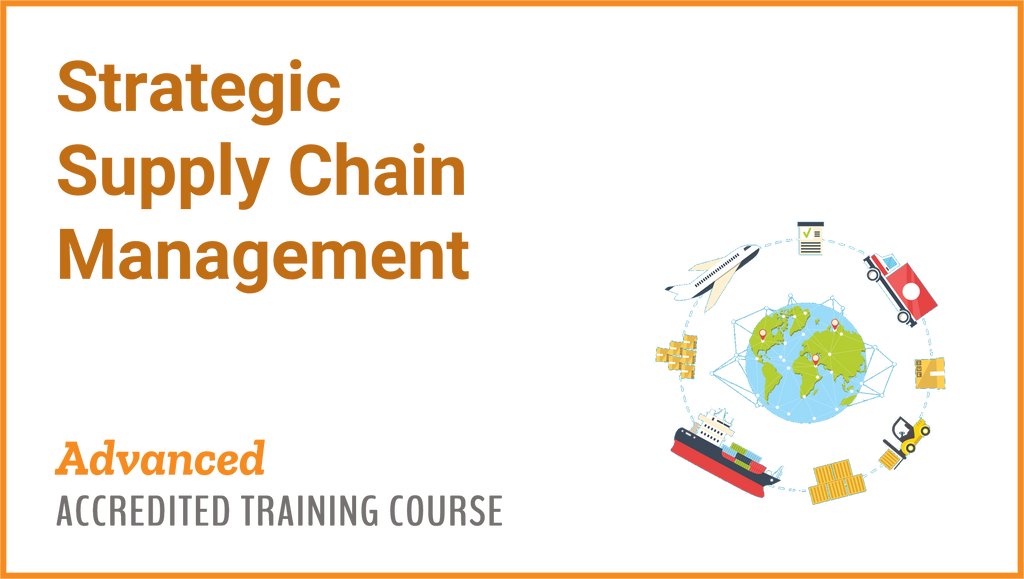 $79.00
$99.00
Strategic Supply Chain Management
Course Overview  
Participants understand the key dimensions that need to be balanced in effective supply chain management. Different types of supply chains are reviewed, as well as the different types of supply chain strategies for both retailers and suppliers (including "efficient" and "responsive" supply chains). Participants learn about the three supply chain flows (information, product and financial), and how they each relate to the supply chain. Forecasts, inventory levels, order placement, product specifications, general conditions of grade, invoices, order tracking, order delivery methods, product return flows, credit terms, accounts receivable and product pricing/invoicing are covered.  
Learning Objectives  
Describe the key components of the product supply chain; 
List various retail strategies employed to optimize profit; 
Explain inventory management strategies from both the supplier and retailer perspectives; and 
Define key terminology that relates to the product supply chain. 
  Approximately 2.5 hours course time




Training Course Package, $99 USD
30-day Access via CMKG's Online Training and Resource Center. Desktop, Laptop and Mobile Device compatible. 
Hands-On Workshops
Downloadable Notes & Reference Guide
Knowledge Checks
Course Test
CMKG's Online Training and Resource Center includes many resources you can use in your day to day work: a Resource Library with whitepapers, articles, tips and tricks and more, as well as a dynamic Industry Glossary with >1300 terms, each with a definition, and formulas and links to other related descriptions.