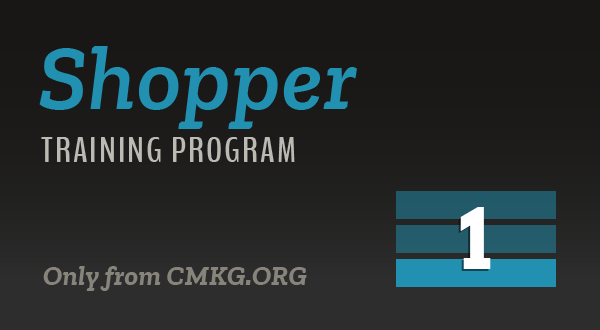 $199.00
$399.00
Shopper Insights Program - Level 1 (Foundations)
This program gives you some important strategic foundations to help you better understand the Shopper focus in category management, retail, shopper insights, and shopper marketing and will help you move to a more strategic approach within your shopper insights team.
The program consists of a mix of CMA-accredited courses and additional material from our Master's Program, student webinar series, and others. The full program includes all the courses in the Foundations, Intermediate, and Advanced Programs.
You can take the included Shopper-Focused Assessment before starting the courses to identify your knowledge gaps and areas upon which you should focus.
Foundational Program Curriculum (6 courses)
Category Management Overview
Retailer Strategy
Understanding and Using Data
Building Data Competency: Panel Data
WEBINAR: The Power of Shopper Insights: Why it's important and what to do about it
The "Why" Assessment: Shopper Insights, The Missing Puzzle Piece
Program Details

Approximately 10 hours to complete (full program)

Prerequisites: none
Includes
1-year membership to CMKG's Online Training and Resource Center via Desktop, Laptop and Mobile Devices (includes access to our glossary of 1300+ industry terms, library of whitepapers and other online resources

Individual student guides and other content (e.g. workshops, subject glossaries, additional materials) for most courses
Student Support via email and Live Chat