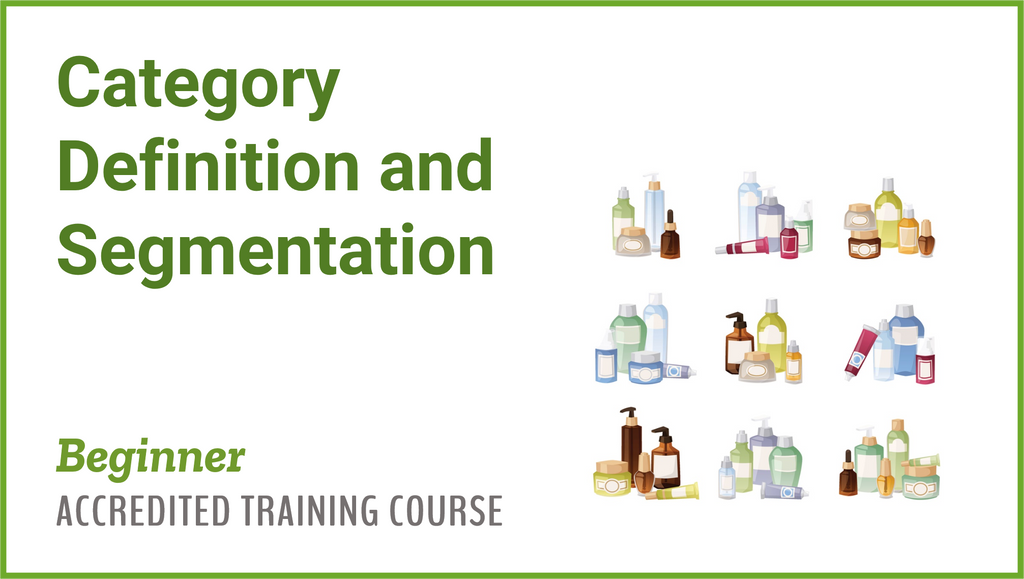 $79.00
$99.00
Category Definition & Segmentation
Course Overview
Participants learn to define a category from the shopper's point of view and understand how category definition affects how the category is merchandised, priced, and promoted. Once the category is defined, it needs to be segmented based on a consumer decision tree. This sets up the category for effective analysis based on how the shopper shops the category. Key steps and varying methods are explored in completing these steps of the Category Management process.
Learning Objectives
Explain why defining and segmenting the categories is a key step in the "Retailer Strategy" piece of category management;
Give examples of ways that a category can be defined based on different retailer strategies; and
Identify the steps to properly segment a category.
Approximately 2 hours course time 


Training Course Package, $99
30-day Access via CMKG's Online Training and Resource Center. Desktop, Laptop and Mobile Device compatible. 
Hands-On Workshops
Downloadable Notes & Reference Guide
Knowledge Checks
Course Test
CMKG's Online Training and Resource Center includes many resources you can use in your day to day work: a Resource Library
with whitepapers, articles, tips and tricks and more, as well as a dynamic Industry Glossary with >1300 terms, each with a definition, and formulas and links to other related descriptions.