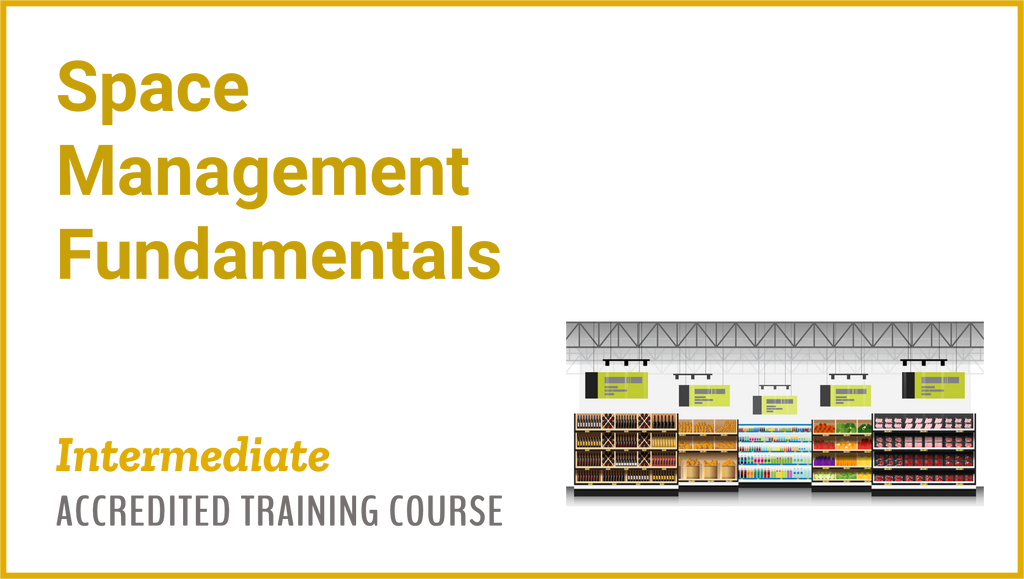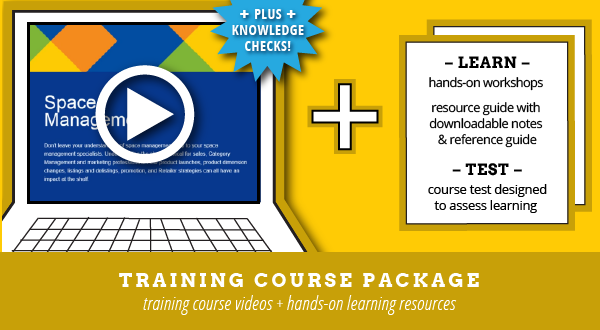 $79.00
$99.00
Space Management Fundamentals
Course Overview
This course gives participants the ability to strategically understand shelf space (without the technical requirements). Participants learn about different retailer shelf strategies, including how to maximize shopper friendliness, minimize out of stocks, minimize excess inventory, maximize profit mix and maximize private label placement. They also learn about the other important inputs that are required course time successful space management projects. Terms and calculations covered include linear feet, fixture sizes, facings, shelf capacity, inventory turnover, space productivity, and lost sales.
Learning Objectives
Understand key space management metrics and drivers;
Assess planogram performance and profitability;
Recommend assortment and product placement changes for the planogram;
Improve shelf productivity as it relates to inventory and space allocation;
Identify appropriate product adjacency based on shopper needs;
Develop space management strategy that aligns with the retailer's objectives.
  Approximately 2 hours course time




Training Course Package, $99 USD
30-day Access via CMKG's Online Training and Resource Center. Desktop, Laptop and Mobile Device compatible. 
Hands-On Workshops
Downloadable Notes & Reference Guide
Knowledge Checks
Course Test
CMKG's Online Training and Resource Center includes many resources you can use in your day to day work: a Resource Library with whitepapers, articles, tips and tricks and more, as well as a dynamic Industry Glossary with >1300 terms, each with a definition, and formulas and links to other related descriptions.