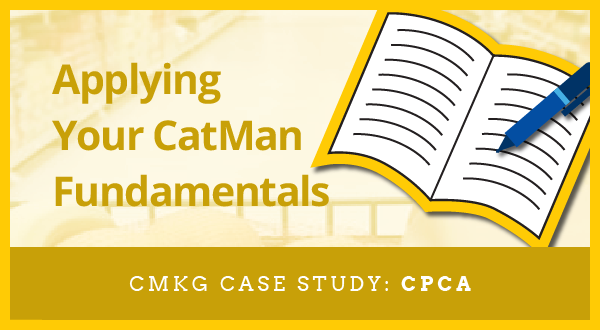 $200.00
Level 1 - Foundational Category Management Case Study: Applying Your Category Management Fundamentals
This case study is for individuals looking to enhance their learning experience (suggested that it is purchased as a supplement to our Foundational / CPCA program) with a "real life" application of the acquired knowledge.
You are a consultant for Retailer X, and will be working with them to develop a category plan in the Chilled Juice category. As you progress through the Level 1 training courses, you will build parallel components into a category plan. After viewing all of the training courses and completing the category plan, you may submit your category plan to CMKG and we will send you information on how to assess your performance.

We recommend completing your case study as you complete each online training course. 
Program Curriculum
Hands on Case Study including instructions and materials
Program Details
Prerequisites: To be purchased as an addition to the Level 1 Foundational program
Purchase Details

1-year Access to our Online Training and Resource Center via Desktop, Laptop and Mobile Devices, as per the Foundational/CPCA program
Includes Instructions, Excel workbook with data, category plan template and sample category plan,
Student Support (Email, Live Chat).
*CMKG's Online Training and Resource Center includes many resources you can use in your day to day: a Resource Library
with whitepapers, articles, tips and tricks, e-books and more; a dynamic 
Industry Glossary
 with >1300 terms, each with a definition, formulas and links to other related descriptions
.